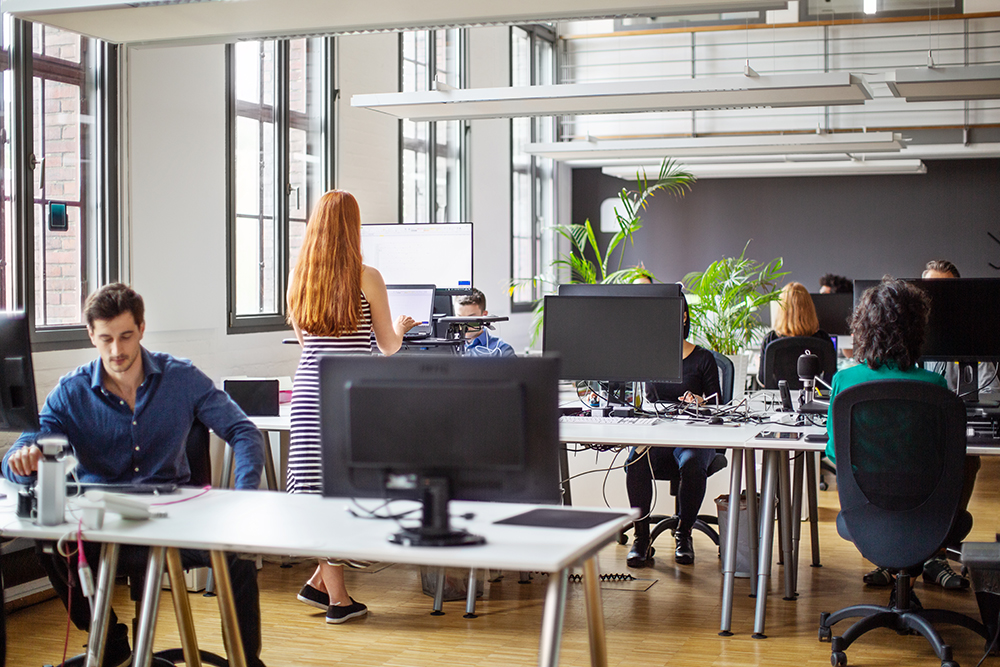 Whether you are currently working your dream job, seeking employment or considering a career change, living with injury, illness or disability can sometimes present unique challenges in the workplace.
Workplace modifications may be necessary to aid in ensuring equitable employment opportunities and employee satisfaction, safety and comfort within the workplace.
What are workplace modifications?
Workplace modifications are also sometimes referred to as reasonable adjustments.
They are, as the name may suggest, modifications that can be made in the workplace to ensure employees living with injury, illness or disability can perform their day-to-day tasks with comfort, efficiency and safety.
Some workplace modifications may involve physical adjustments to the space, either by acquiring special equipment or renovating the area.
At the same time, other alterations may include changes to work schedules or providing additional support and training.
Workplace modifications aim to eliminate any barriers individuals living with injury, illness or disability may experience when performing their job duties.
These modifications help to ensure that all employees can work efficiently and contribute their best selves to the workplace.
Some examples of workplace modifications may include:
Adapting the workstation for somebody with a physical disability, e.g. adding a ramp to a shared office space and removing obstacles. This could also include raising desk heights for wheelchair users or providing ergonomic chairs or desks for individuals with certain physical conditions, or installing adjustable lighting for individuals with visual sensitivities.
Acquiring assistive technology or equipment, e.g. an employee with a visual impairment may need screen-reading software or amplified phone equipment may be required for individuals with hearing impairments.
Providing additional training or supervision to those with a learning disability.
Adjusting the working hours of individuals living with injury, illness or disability that may require ongoing treatment during work hours. This may also include making work-from-home adjustments, providing longer breaks or considering part-time contracts rather than full-time.
Modifying job duties to best suit employees. This may include reallocating certain tasks to different employees or modifying how the task is performed.
Accessing workplace modifications
If you are reentering the workplace in a new capacity or looking for support in making workplace adjustments in your current workplace, you aren't alone.
Plenty of resources are available to assist you in accessing these workplace modifications.
One of the most valuable resources is accessing professional disability employment services.
These organisations specialise in supporting individuals living with injury, illnes or disability to find and keep meaningful and fulfilling employment.
Expert disability employment services can help with a range of employment-related queries, including helping you access workplace modifications.
These employment agencies will work with you to express your needs and concerns to your employer and any healthcare professionals that may need to be involved in developing a reasonable adjustment plan.
The best part? These programs are government funded, so you simply have to sign up and reap the rewards of having somebody advocating for you and your needs.
So, whether you're currently navigating the job market in search of your new workplace or are currently employed, these professional services can help you navigate the process of accessing workplace modifications.
How to get started
To get started on implementing workplace modifications into your workplace, you will need to have a discussion with your employer (or prospective employer) about your specific needs.
This part can be a little daunting, but don't worry, if you require assistance in the communication stage, a professional disability employment company can step in and guide you through the process.
Together with an employment agency and your employer, you will be able to articulate your needs to perform your role effectively and safely.
Remember, your employer may not have experience with these adjustments, and while that can feel frustrating, it doesn't mean that they aren't happy to make the appropriate arrangements to provide you with a comfortable workplace.
This is where it is helpful to engage an expert disability employment agency that has ample experience in delivering workplace modifications, as well as providing valuable advice and support to both you and your employer.
They can assist you in identifying and articulating appropriate adjustments, communicating with your employer and even sourcing and implementing the necessary modifications.
Securing funding for modifications
Naturally, sometimes funding can be a point of tension for both employees and employers.
The cost associated with implementing workplace modifications can be tricky to navigate.
However, it is essential to note that financial assistance is often available.
Once again, disability employment services will be able to provide guidance in this area, identifying potential funding sources, assisting with the application process and helping your employer to manage any necessary reporting.
You aren't alone
Workplace modifications are crucial for helping to promote inclusivity and equal opportunity within the workplace.
Many workplace modifications help to eliminate barriers and enable individuals to thrive within the work environment.
While at first accessing these modifications might feel a little daunting, with the help of expert disability employment services, it can be much easier than you may have originally thought.
Remember, you aren't alone, and plenty of resources are available to help you implement appropriate workplace modifications into your work environment.